10 Things to Do in South Bend This Weekend
South Bend offers some of the most amazing sights and activities in Indiana and, lucky for you, Indian Springs Apartments offers you easy access to it all! Spend a day exploring all of the amazing shops and restaurants with your friends. Or uncover hidden treasures in one of the amazing museums like the Studebaker National Museum! There are so many activities and places to visit for every occasion, like family fun days or a quiet day spent with yourself!
Below is our complete guide to every exciting adventure that awaits you here in South Bend! Being so close to the action in Indian Springs you'll always have something fun to do while you're in the area.
TOP PLACES TO VISIT IN SOUTH BEND
If you visit anything in South Bend, be sure to check out Notre Dame University. Notre Dame was founded in November 1842 by Father Edward Sorin and reached international recognition in 1910 for the success of its football team coached by Knute Rockne.

You can take a free general tour of the campus to see and appreciate the beautiful architecture on campus. The tour will include visits to the Grotto, Basilica of the Sacred Heart, the Golden Dome, and the Hesburgh Library. Tours are offered at different times throughout the year and limited to 25 people. To register, please go to the Eck Visitors Center.
You can also take a paid tour of the Notre Dame football stadium. You will get an inside look at one of the most historic football stadiums in all the sports and have the opportunity to take photos on the football field as well as take a photo in front of the famous "Play Like a Champion!" sign!
100, Eck Visitors Center Notre Dame, IN 46556
(574) 631-5726
Founded in 1921, Potawatomi Zoo is the oldest zoo in Indiana and spreads across 12-acres! Located between the St. Joseph River and the and the Gran Trunk railroad in the east side neighborhood of River Park. This zoo pulls in just over 200,000 people who visit each year! There are over 450 animal species and many attractions such as the Potawatomi Express Zoo train. The zoo also offers special events throughout the year such as Endangered Species Day, Roars and Pours Wine Nights, and World Oceans Day.

Exhibits are separated by continents so that you can easily walk through each habitat and experience each animal's world as they do. There are tons of hands-on activities for adults and kids alike throughout the zoo, including the River Run Classroom, and Congo Café. Visit the Potawatomi Zoo's site today to plan your trip and to see the most up to date ticket prices and zoo events.
500 S Greenlawn AVE South Bend, IN 46615
(574) 235-9800
When you step into this 55,000 sq. ft. museum, you will see 3 different levels of climate-controlled galleries and storage facilities that feature a beautiful collection of cars. The museum features 3 different collections:
1. The 1st Source Presidential Carriage Collection-This is the world's largest collection on U.S. Presidential Carriages, including the Barouche that President Abraham Lincoln used the night of his assassination.
2. The Original Collection-This is a 33 vehicle collection acquired in 1966.
3. The Military Collection-The history of this collection dates back to 1857 when Studebaker was asked to supply wagons to be used in the "Morman War". Studebaker was a supplier all the way through the Vietnam era but in 1964 transferred its contact to Kaiser-Jeep, now known as AM General.
The museum also has multiple exhibits throughout the year, such as Built in the 'Bend and Birds of a Feather.
You can also explore the interactive exhibits and learn about the effects of human touch on car materials, play in the Super Service Center and experience the past and present of road surfaces.
201 Chapin ST South Bend, IN 46601
(574) 235-9714
Four Winds Field at Coveleski Stadium is located in downtown South Bend. The field was originally built in 1987 and, at the time, was named Stanley Coveleski Regional Stadium. Four Winds Field was named Ballpark Digest's Best Ballpark in 2017 and won the Ballpark Renovation of the year award in 2012.

You can take a free tour of the stadium which takes about 45 minutes and takes you to the 1st Source Bank Performance Center, Cubs Den Team Store, and many other venues! Check out their website today to learn more about tour and ticket information.
501 W South ST South Bend, IN 46601
(574) 235-9988
The Indiana Whiskey Company is a distillery in South Bend, IN that produces small-batch whiskeys. All ingredients in the whiskey are made in Indiana. The company is veteran-owned and operated and 3% of all profits go to Veterans Support Programs.
You can request a tour of the facility on their website.
1115 W Sample ST South Bend, IN 46619
(574) 520-1915
TOP AMAZING PLACES TO EAT IN SOUTH BEND
South Bend is known for education, health care, and manufacturing. This has attracted citizens from many different cultures. As a result, the city's dining scene is an eclectic fusion of local tradition and international flavor. These five must-try restaurants define South Bend's culinary culture, from laid-back bistros and cafes, to innovative food served in luxury settings.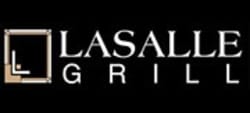 American, Contemporary
LaSalle Grill is an upscale bistro with American dishes which include wood fire steaks and a generous wine list. With a 4.5 star rating on Google and Trip Advisor, LaSalle is a must-try while in South Bend. LaSalle has also won the Wine Spectator Award of Excellence every year since 2006 as well as the AAA Four Diamond Award for the last 23 years in a row. Their menu features small starter plates as well as delicious entrees such as a rack of lamb or a wagyu burger with housemade chips. Vegan, vegetarian and gluten-free options are available as well.
115 W Colfax Ave South Bend, IN 46601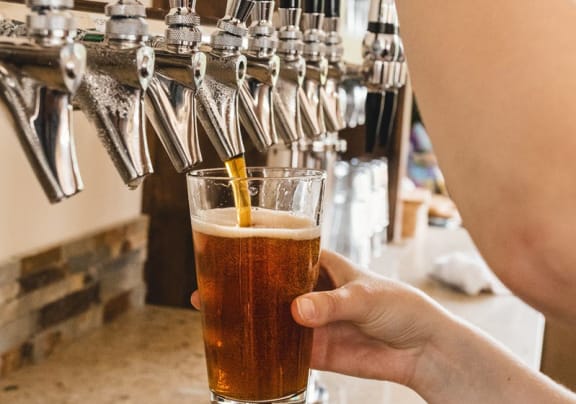 American, Bar
If you would like to try out some local bar cuisine with a view of the river, Crooke Ewe Brewery & Ale House is the place to go! With a 4.5 rating on Google and Trip Advisor, you have to stop in and try their sirloin and brisket burger paired with one of their amazing craft beers. Vegan options are also available!
1047 Lincoln Way E South Bend, IN 46601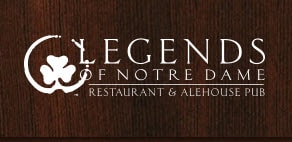 American, Bar
If you are near the Notre Dame stadium, be sure to stop by Legends of Notre Dame. This restaurant features a menu filled with options for every person! Start off with their Tailgate Wings or Irish Nachos then move on to one of their delicious entrees such as the Irish Whiskey Burger. Vegetarian options are available as well!
100 N Eddy ST Notre Dame, IN 46556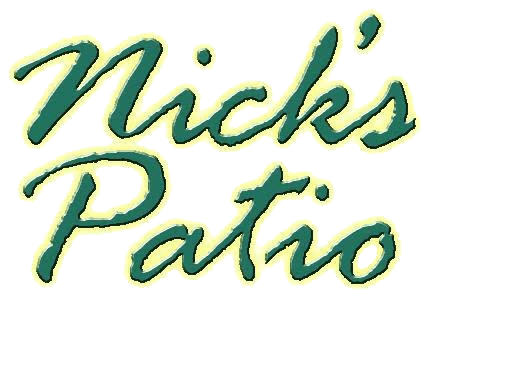 American, Greek
Nick's Patio is a 24/7 diner located in South Bend. For breakfast, make sure to try their house specialties such as the Pancake Sandwhich or the Four Deuces. For lunch, we recommend any of the burgers or melts on their menu! And then for dinner, make sure to order one of their steaks, chops or ribs for a delicious meal! Vegetarian options are available!
1710 N Ironwood Dr South Bend, IN 46635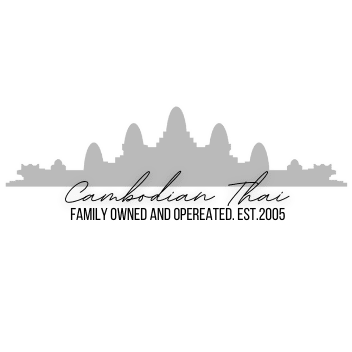 Thai, Cambodian
If you are looking for the best authentic and Asian cuisine in South Bend, then this is the place. Opened in 2005, Cambodian Thai features a large menu that includes everything from Tofu to Lotus Soup. According to reviews, the Drunken Noodles and Pad Thai are a must try!
235 S Michigan St South Bend, IN 46601
Schools in Traverse City, MI
Traverse City Area Public Schools
231-933-1700
Testimonials
I love my apartment. I have a 2 bedroom apt. It has washer and dryer which is very convenient. The staff is awesome.

- Google Review
Love my apartment...Been out here for 14 years and counting.

- Apartments.com Review
I have lived in Indian Springs for over 5 years. I enjoy living here. If you have pets this is a great place.

- Apartment Ratings Review
I wish I could tell everyone how great this place is. I feel like family living here. I have never met nicer people than I have here.

- Apartment Ratings Review
5 Star Review: Love my apartment I really missed it out here Glad to be back

- Google Review